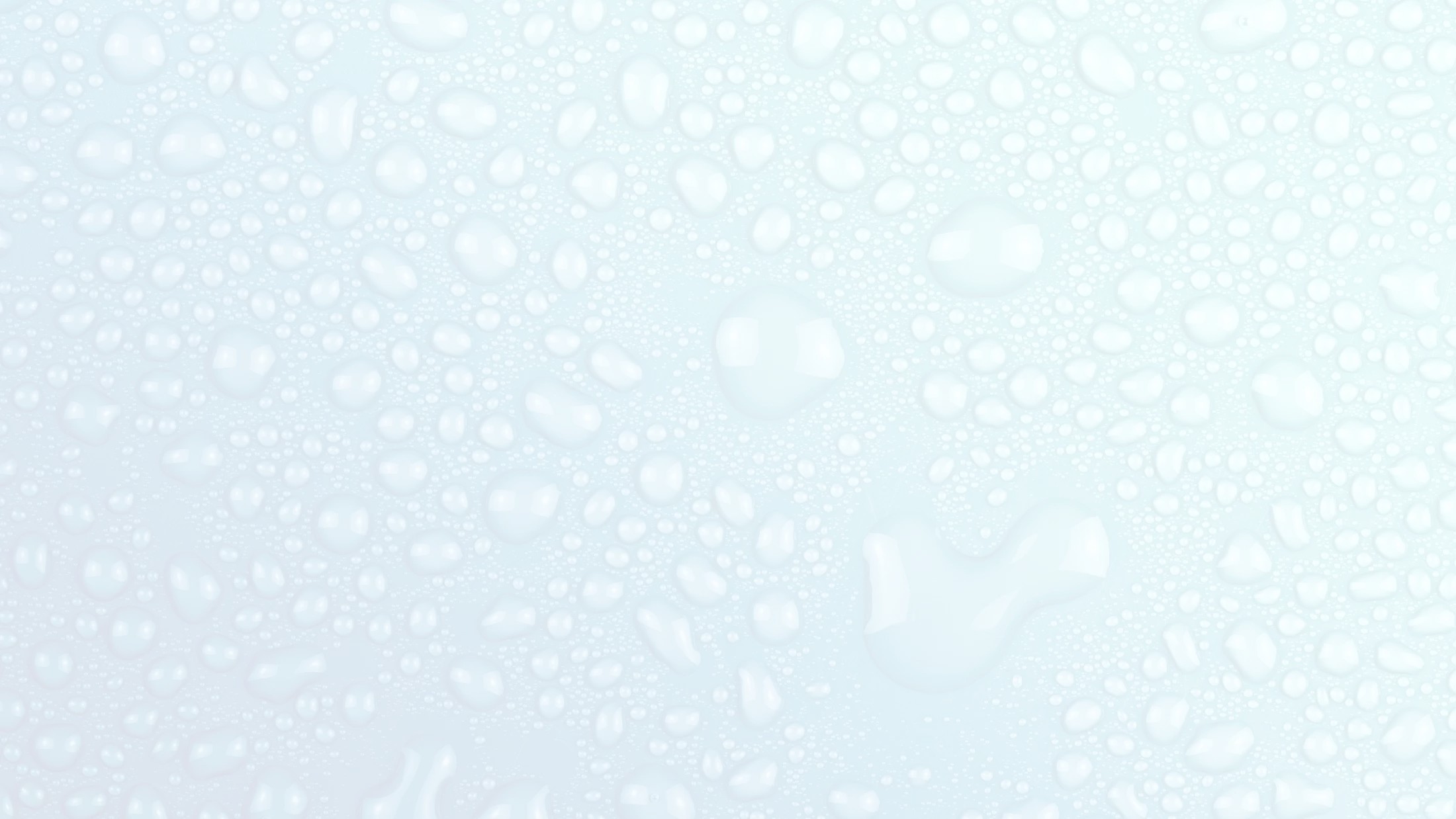 Experienced Gutter Cleaning & Brightening Pro Serving Wilmington
Down East Pro Wash, LLC has had the privilege of taking care of countless homes in Wilmington for various services, including our professional gutter cleaning. We're here to help homeowners take good care of their property, and gutters play an important role. Aside from using brightening to improve the appearance, our cleaning also keeps your gutters functioning as they should be.
While gutter cleaning was once commonly taken care of the homeowner, there's now a better, safer, and more effective way. By leaving the gutter and roof cleaning to exterior cleaning pros, you remove the risk of personal injury or property damage. Plus, you get to find better ways to spend your days off than with home maintenance tasks.
For the finest quality pressure washing for Wilmington area customers, locals come to us. We'll show you why we're a top provider for pressure washing and gutter cleaning in your area.
Recent Projects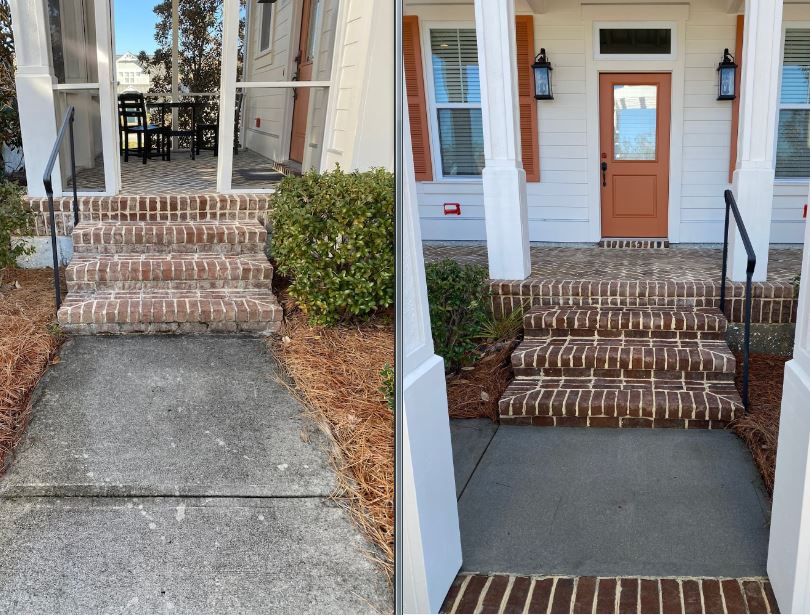 Customer wanted a complete house washing. This included gutter clean out and brightening, two porches washed and fire pit cleaned. […]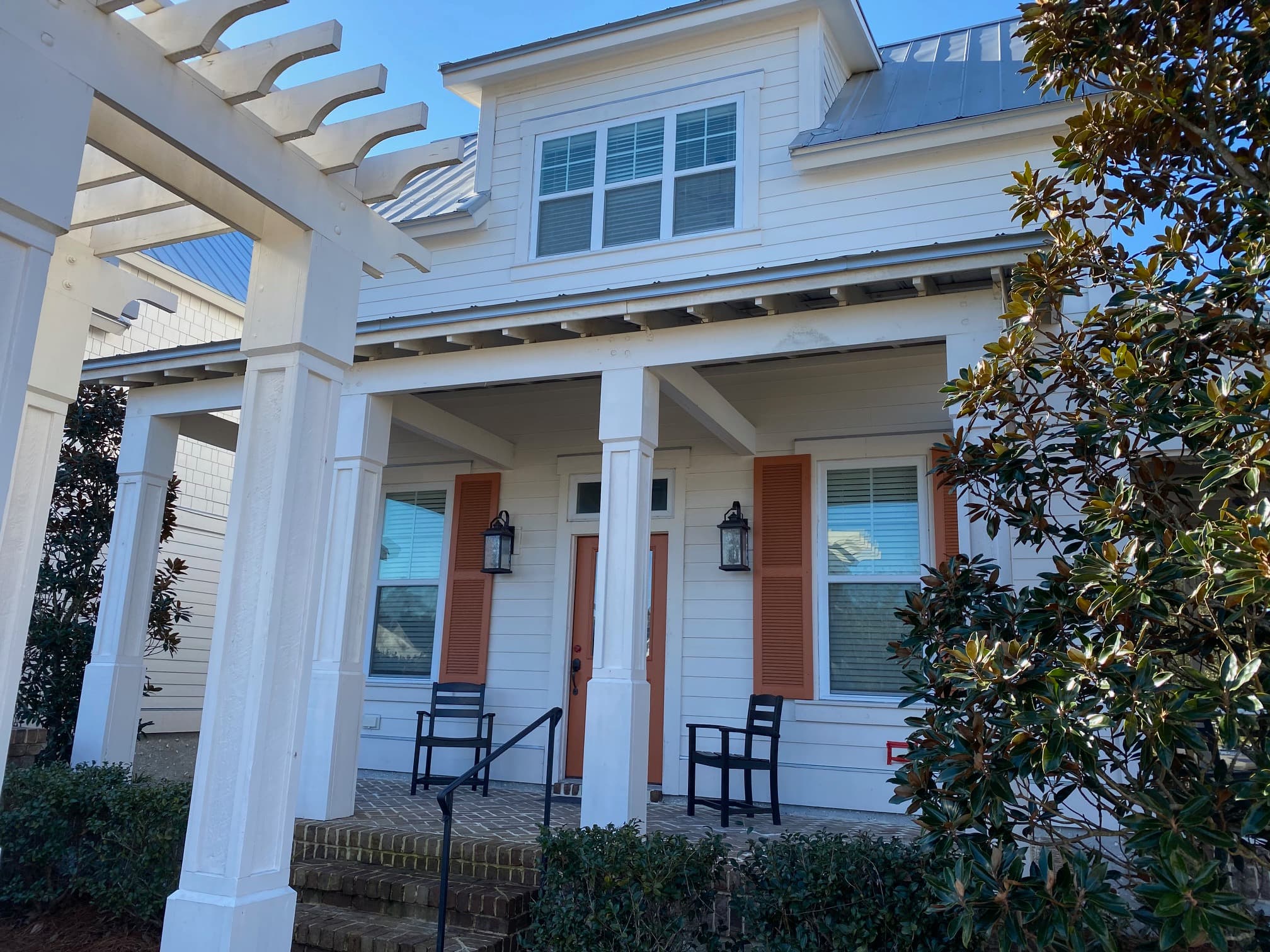 Schedule A Free Evaluation Today With A Wilmington Pressure Washing Company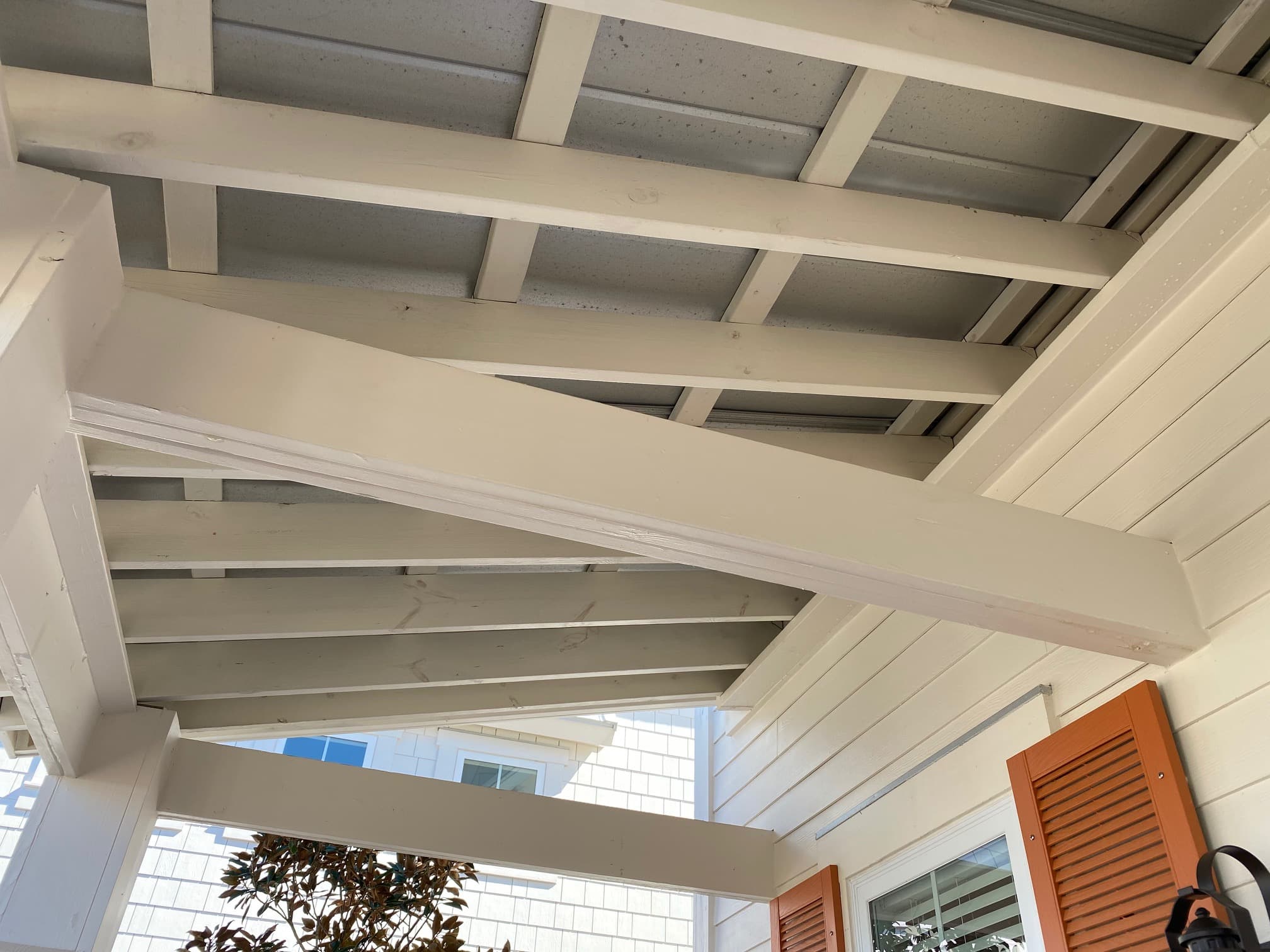 Gutter Brightening
Go beyond gutter cleaning with our gutter brightening service. Why let the current state of your gutters be the reason your curb appeal isn't where it should be? Remember, compromised appearances also negatively affect the overall property value of your home, which makes gutter brightening a wise decision with a decent return on investment.
You won't believe how good your gutters look when we get done cleaning and brightening them. More importantly, you won't believe how much this job improves the aesthetics of your entire home. The smallest detail can really hurt how your home looks, and we're here to change that for you.
Undoing The Damage With Gutter Cleaning
You know what causes problems for the inside of your gutters; debris like leaves and twigs cause clogs, and that can wreak havoc on your gutter system. However, pressure washing methods for the outside of your gutters helps eliminate:
Mildew

Mold

Algae

Pollen

Bug Nests
You may not even notice how dirty your gutters are until you see them sparkling clean.
At Down East Pro Wash, LLC, our goal is to make sure your home is in tip-top shape. From the exterior of your gutters down to the driveway you park in, every detail matters.
Your home sweet home is only as stunning as the ugliest eyesore tarnishing the outside aesthetics. If your gutters are stained, leaking, and otherwise a mess, this impacts your entire exterior. Contact our team today to schedule your Wilmington area gutter cleaning.
Why Choose Us As Your Pressure Washing Company
As both a homeowner and a consumer, it's great to have options before committing to a service provider. However, with enough research and personal experience, you'll see what makes Down East Pro Wash, LLC the best choice for power washing.
We're known for our service selection and have earned a reputation for our impeccable service, and now we're ready to work for you. One call is all it takes for your access to the best pressure washing in Wilmington.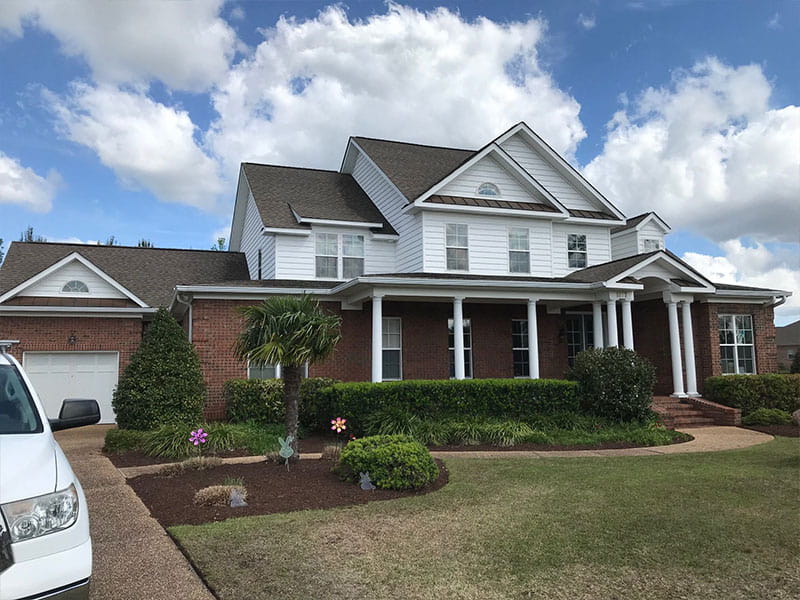 Exterior Cleaning Tips & Articles
Schedule A Free Evaluation Today With A Wilmington Pressure Washing Company