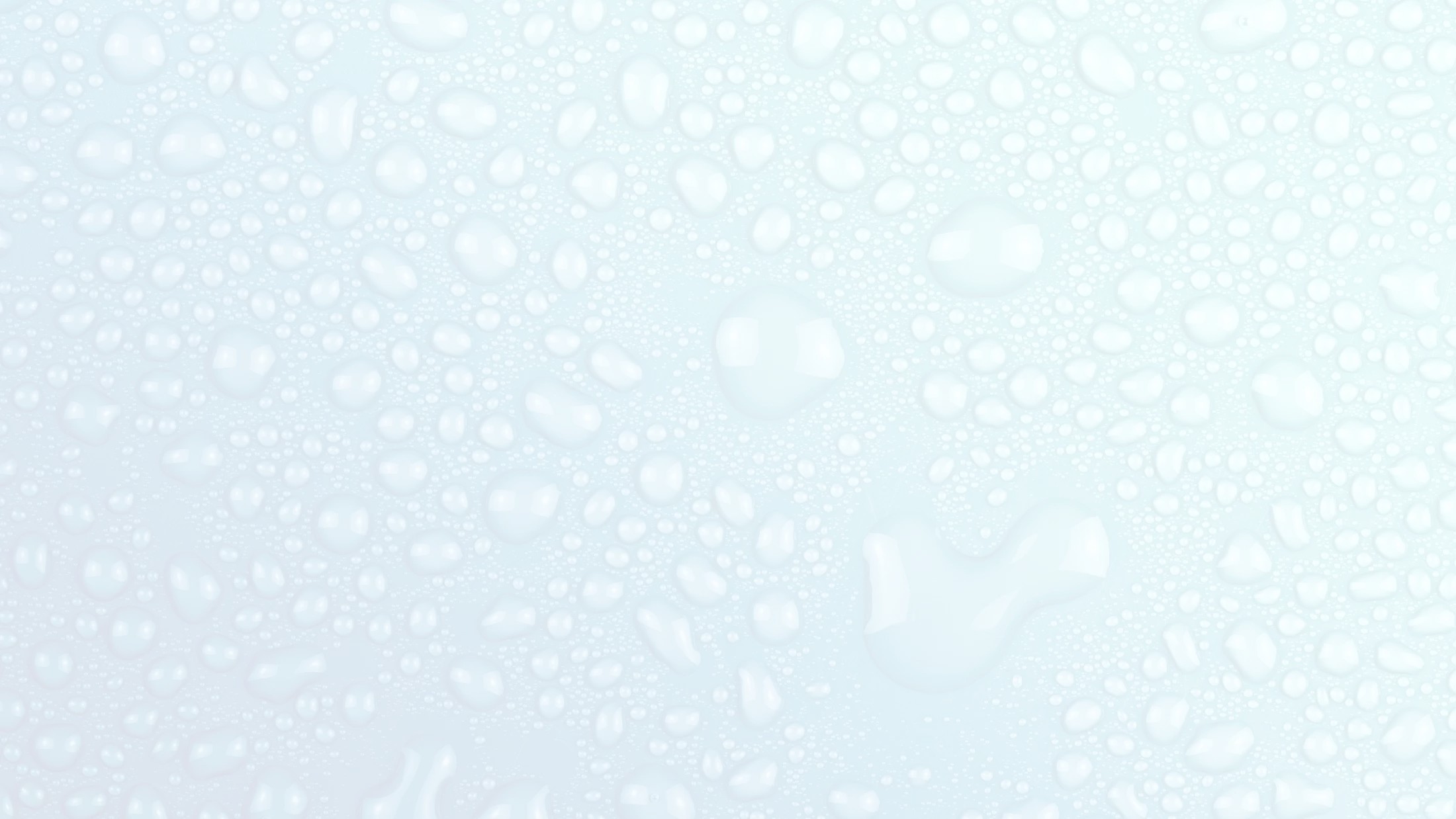 Driveway Washing To Keep Your Wilmington Property Looking Its Best
If you care about your Wilmington home, then you care about your driveway, along with every other facet of your property. Driveway washing is an essential part of caring for your home, and Down East Pro Wash, LLC is here to provide you with this quality service. In fact, we're here to handle your exterior cleaning needs from top to bottom or from roof cleaning to driveway washing.
If you're fortunate, your driveway may not need cleaning as frequently as other components of your home and property. However, if you use your driveway a lot, chances are you're already long overdue for a cleaning.
For all things related to pressure washing in the Wilmington area, we've got your back - and front, top, and bottom. No job is too big or small for us to tackle, so call now for your free evaluation service.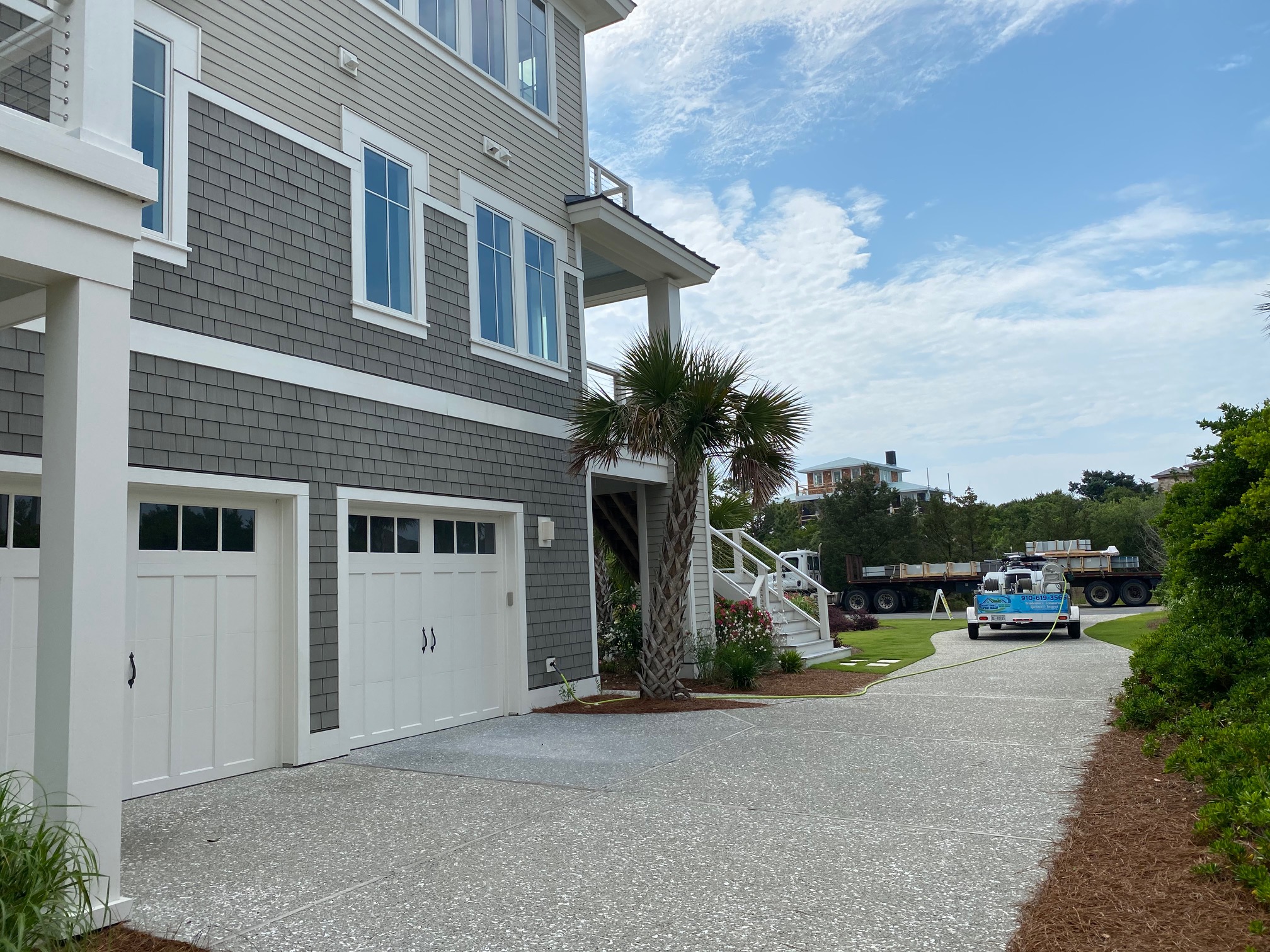 Schedule A Free Evaluation Today With A Wilmington Pressure Washing Company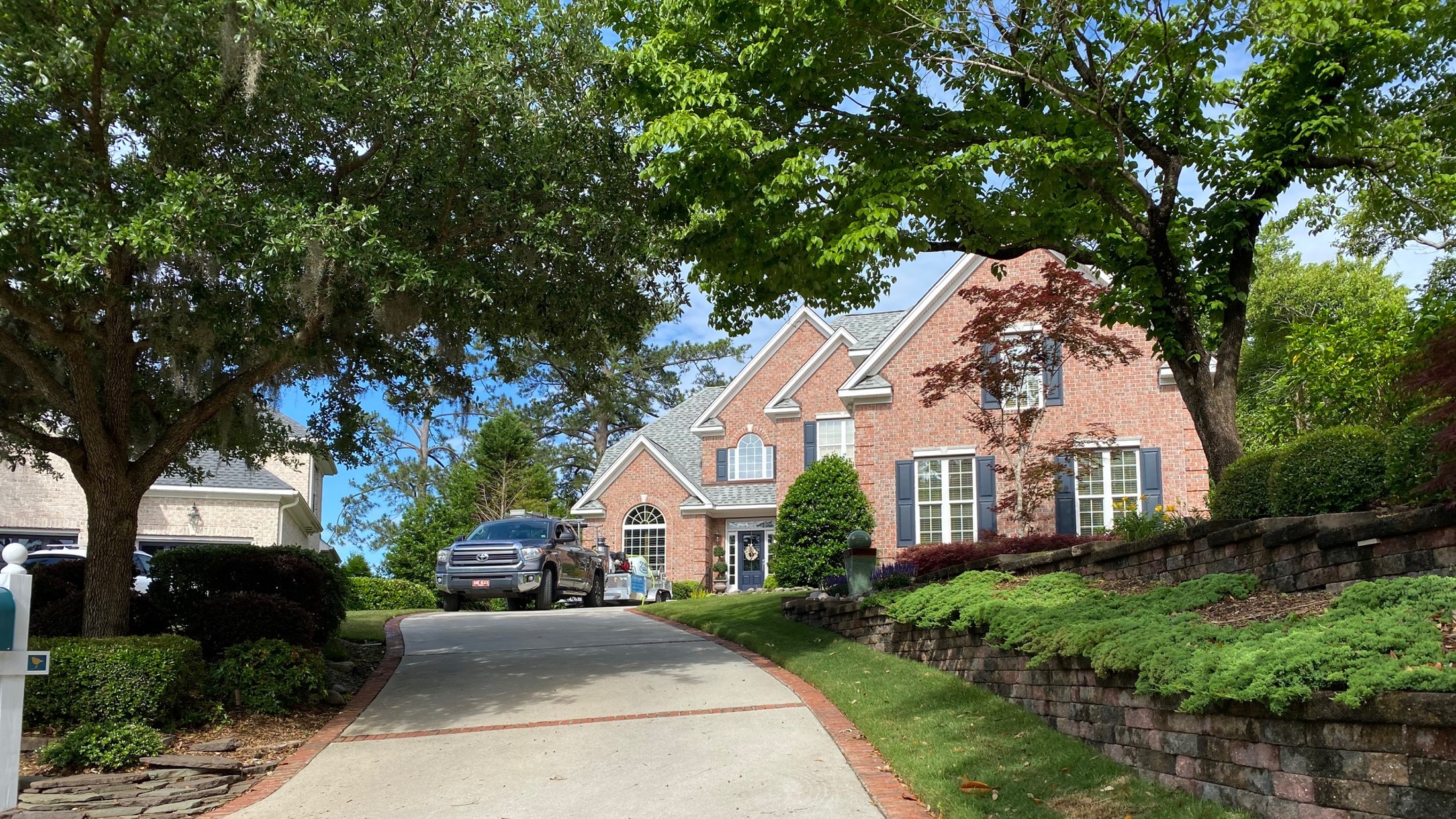 Reap The Rewards Of A Professionally Cleaned Driveway
When you think of house washing, you may not also immediately think of the value driveway washing holds for your property, but it does. Too frequently, homeowners miss the chance to improve their home by taking full advantage of what a professional pressure washer can offer.
Cleaning your driveway means you remove pollutants like:
Oil

Grease

Chemicals

Mold

Algae

Gasoline
Power washing a driveway even reduces the presence of weeds, leading to cracks in the surface of your driveway. Besides sprucing up your home's appearance, our exterior cleaning for driveways will do wonders for the condition of this feature.
Increase Safety & Eliminate Stains With Driveway Cleaning
It's common for homeowners to scoff at the idea of using professional pressure washing on their driveways. If you think looks don't matter, that's not true because it's always the filthiest aspect of your home that becomes the focal point.
Even if you could ignore how bad a dirty driveway looks, what about the fact that those blemishes will become stains. When you do want to make your home picture-perfect, you'll be stuck with permanent stains.
Above all else, it's about safety for anyone who uses your driveway. The accumulation of oils or other substances is slip-and-fall hazards lying in wait. It's even more precarious after it rains or when the sprinkler hits them and makes these forgotten spots even more dangerous.
Take care of your home and anyone who may use your driveway by keeping things clean. Call Down East Pro Wash, LLC; we're the company that goes the extra mile for outstanding driveway washing for clients in Wilmington.
Why Choose Us As Your Pressure Washing Company
As both a homeowner and a consumer, it's great to have options before committing to a service provider. However, with enough research and personal experience, you'll see what makes Down East Pro Wash, LLC the best choice for power washing.
We're known for our service selection and have earned a reputation for our impeccable service, and now we're ready to work for you. One call is all it takes for your access to the best pressure washing in Wilmington.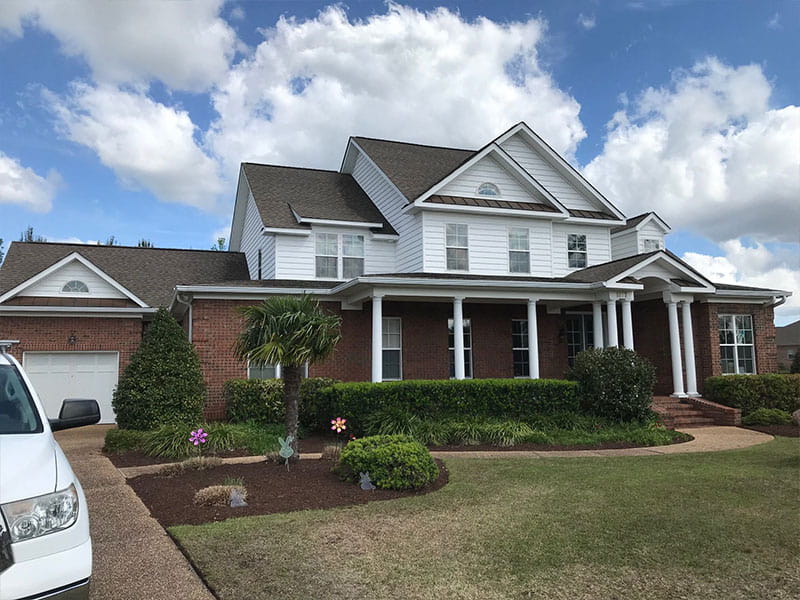 Exterior Cleaning Tips & Articles
Schedule A Free Evaluation Today With A Wilmington Pressure Washing Company